Regular price
Sale price
$35.00 USD
Unit price
per
Sale
Re-stocking the week of Sep. 10
We designed the #22 Scorebook to suit the stats-lover without distracting fans that score more casually. The scoresheet layout is approachable, easy to use, and enhances your personal scorekeeping style. 
Scoresheet Vitals

Scoring Method: Traditional

Lineup slots: 9 (each with two substitution lines)

Pitcher slots: 9

Innings: 11

Scoring Orientation: Landscape, with binding always on the top
Materials

Cover: 50-pt book board, letterpressed with metallic gold and clear foils.

Interior Pages: French Paper Smart White 80# Text paper, spot printed with Pantone ink.

Binding: Gold Double O-Ring Wire, 3:1 pitch.
Dimensions

30 Games: 9" x 11" x 3/8"

40 Games: 9" x 11" x 7/16"

50 Games: 9" x 11" x 1/2"
Made in Wisconsin

Covers are letterpress-printed by Bay View Printing in Milwaukee, Wisconsin. Go Brewers!

Interior pages are offset-printed by Econoprint in Madison, Wisconsin. Go Mallards!

All books are hand finished and assembled by the Numbers Game team from our home dugout in Madison, Wisconsin.
Share this book
View full details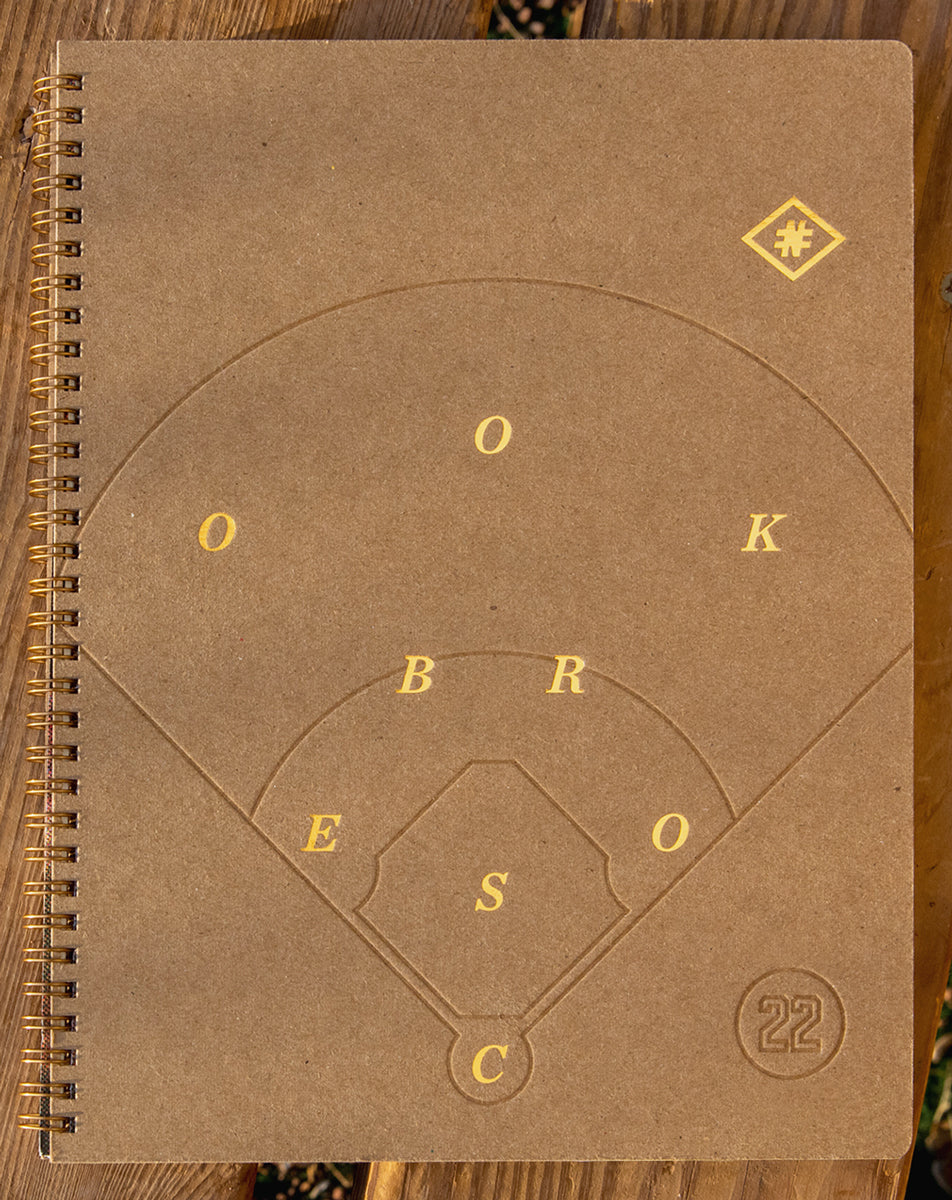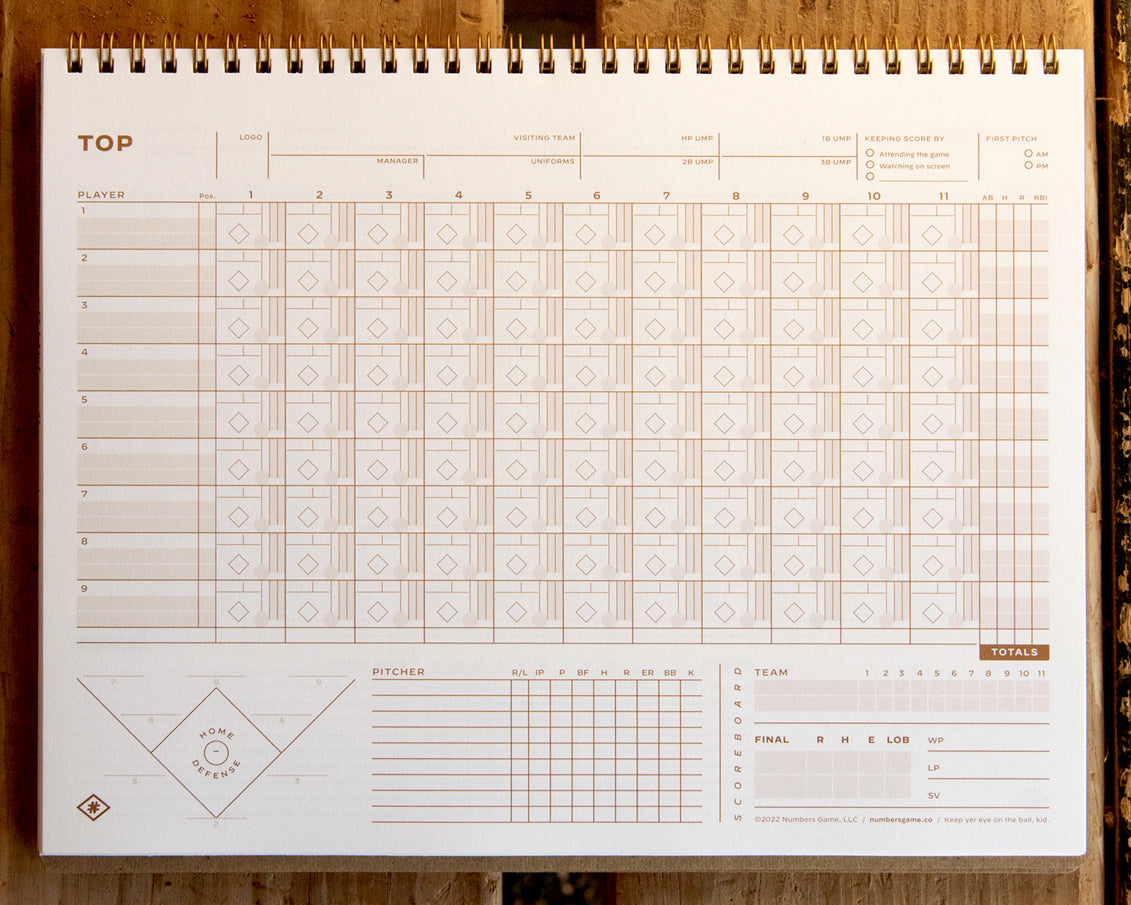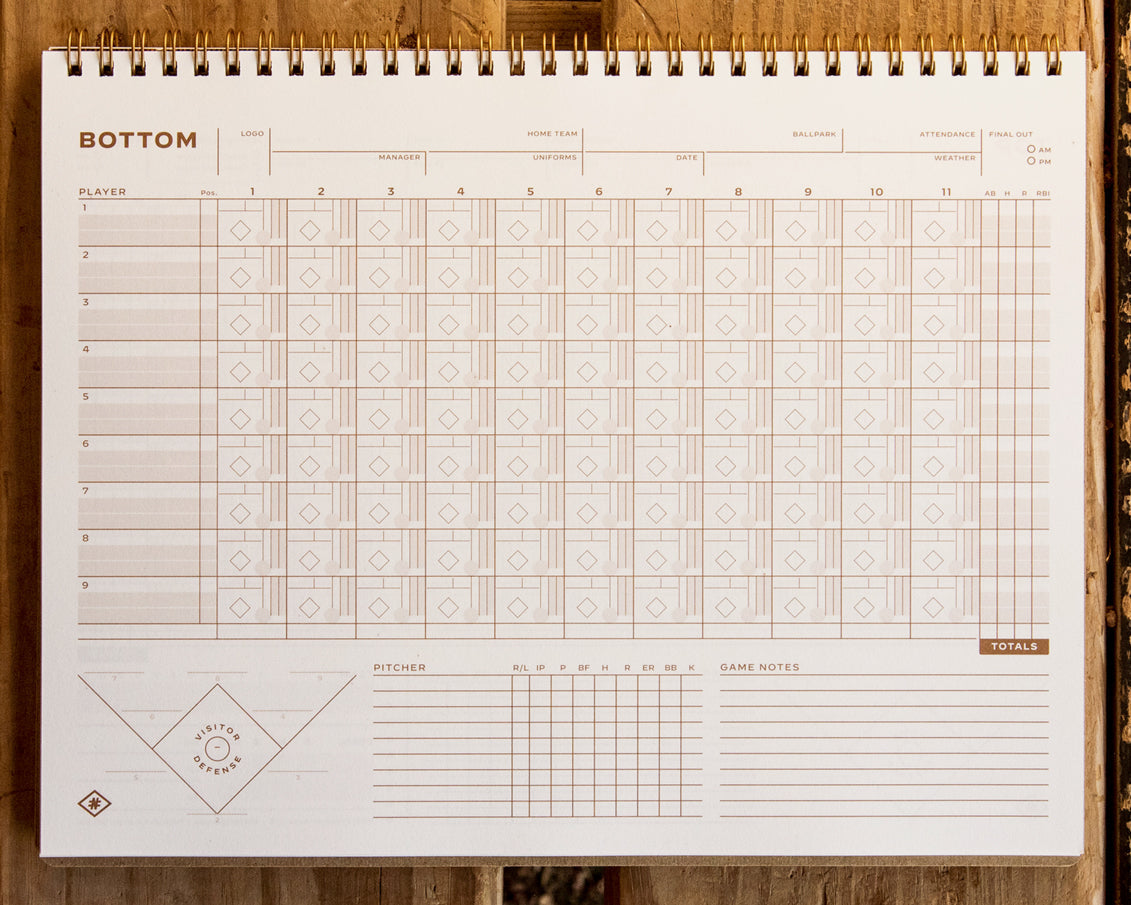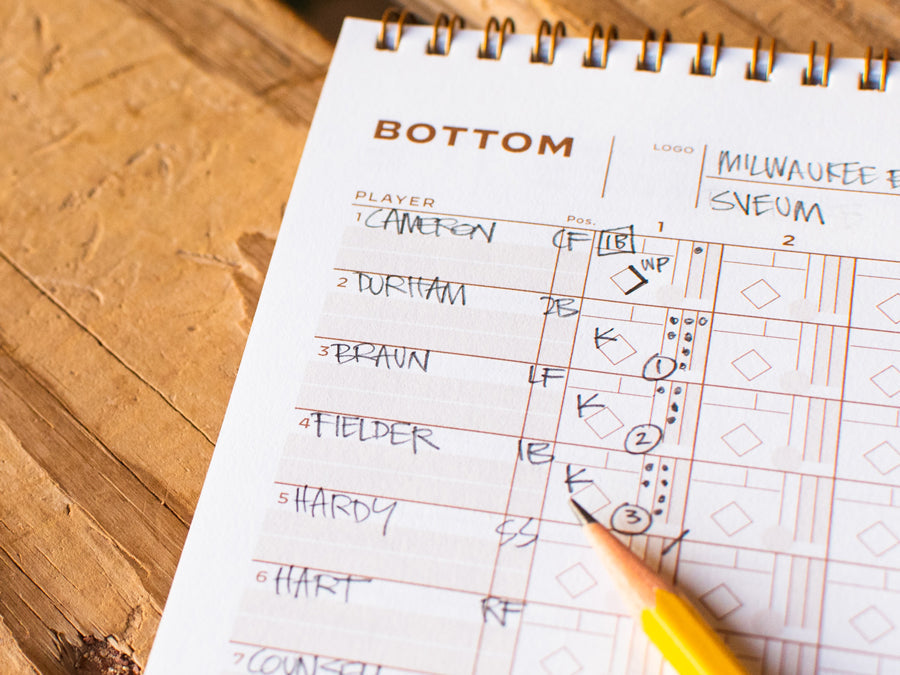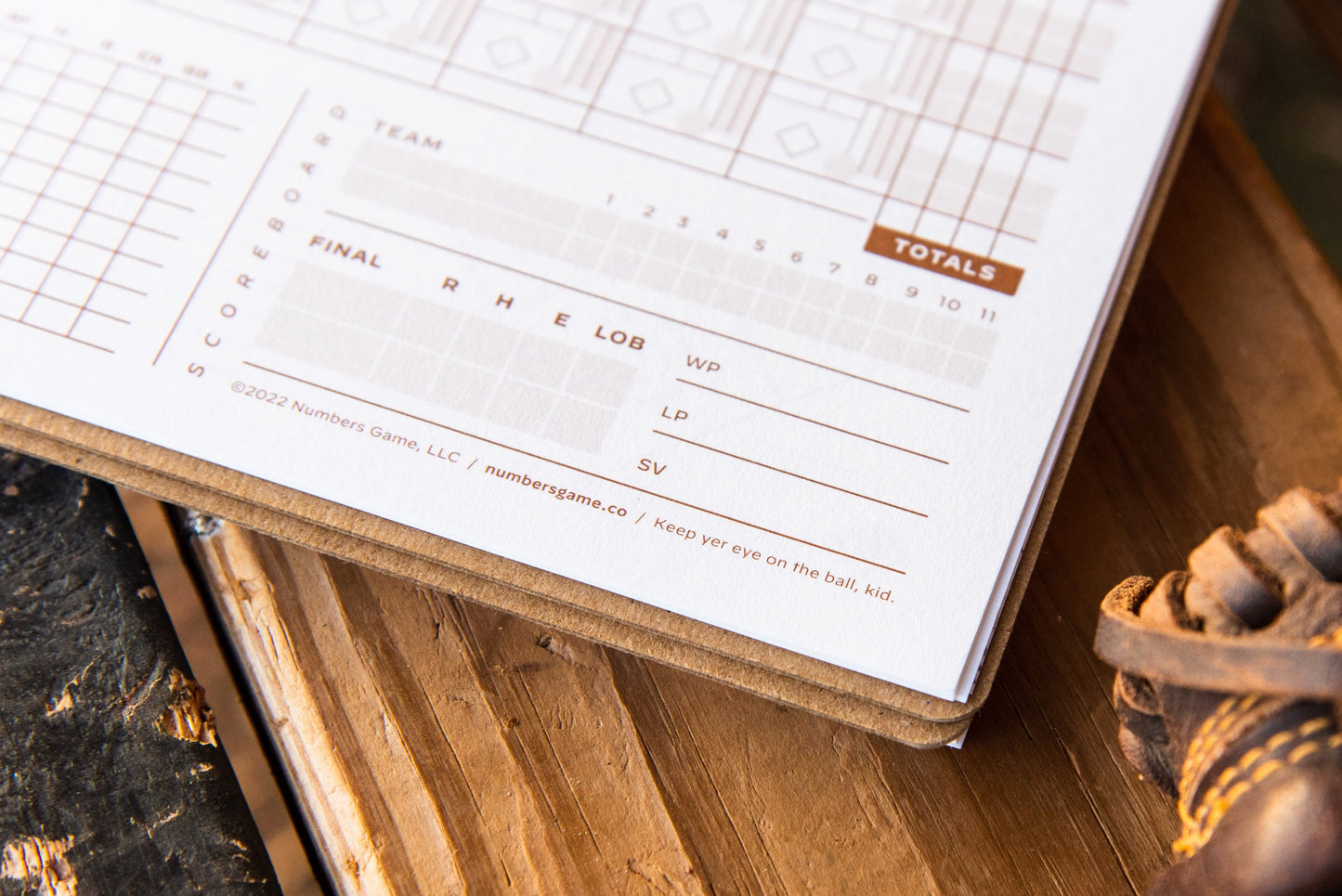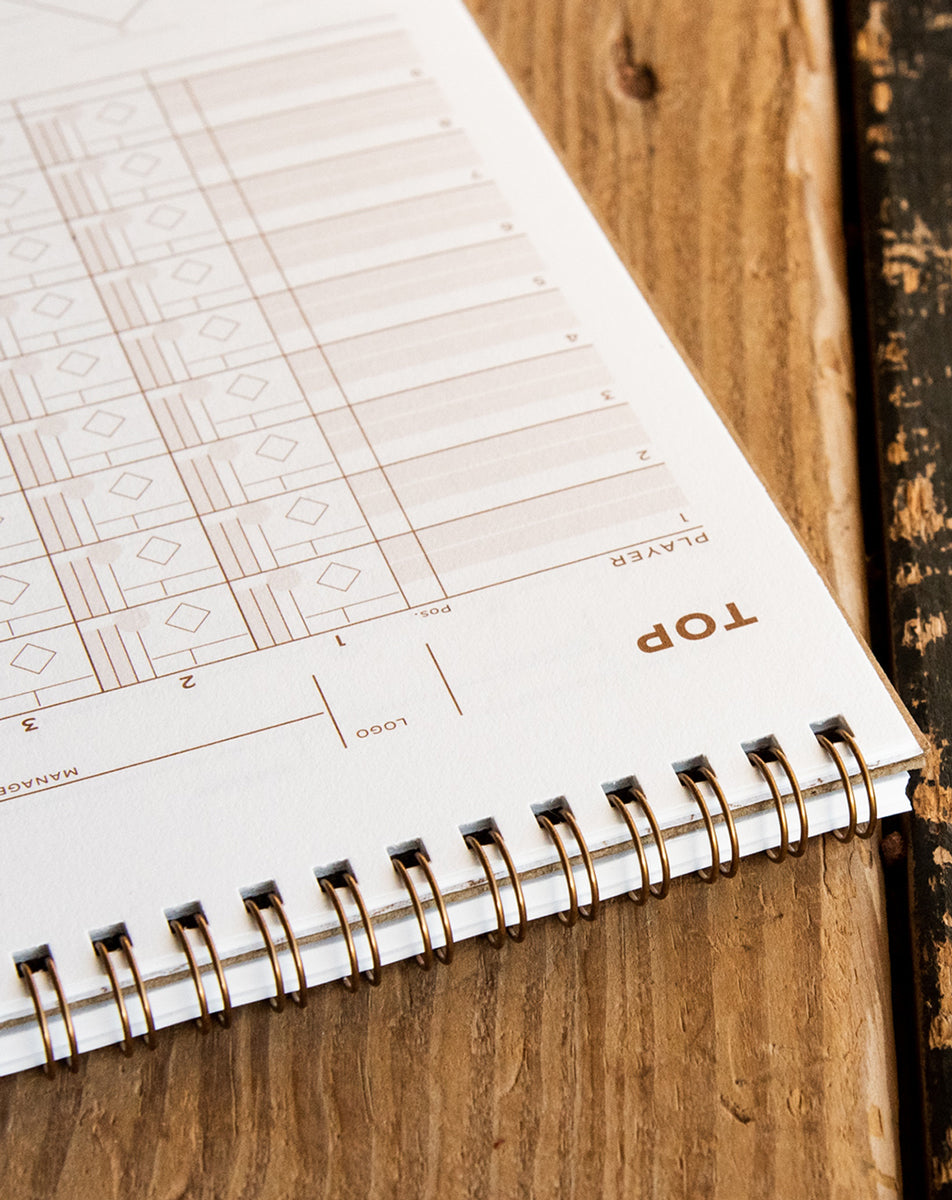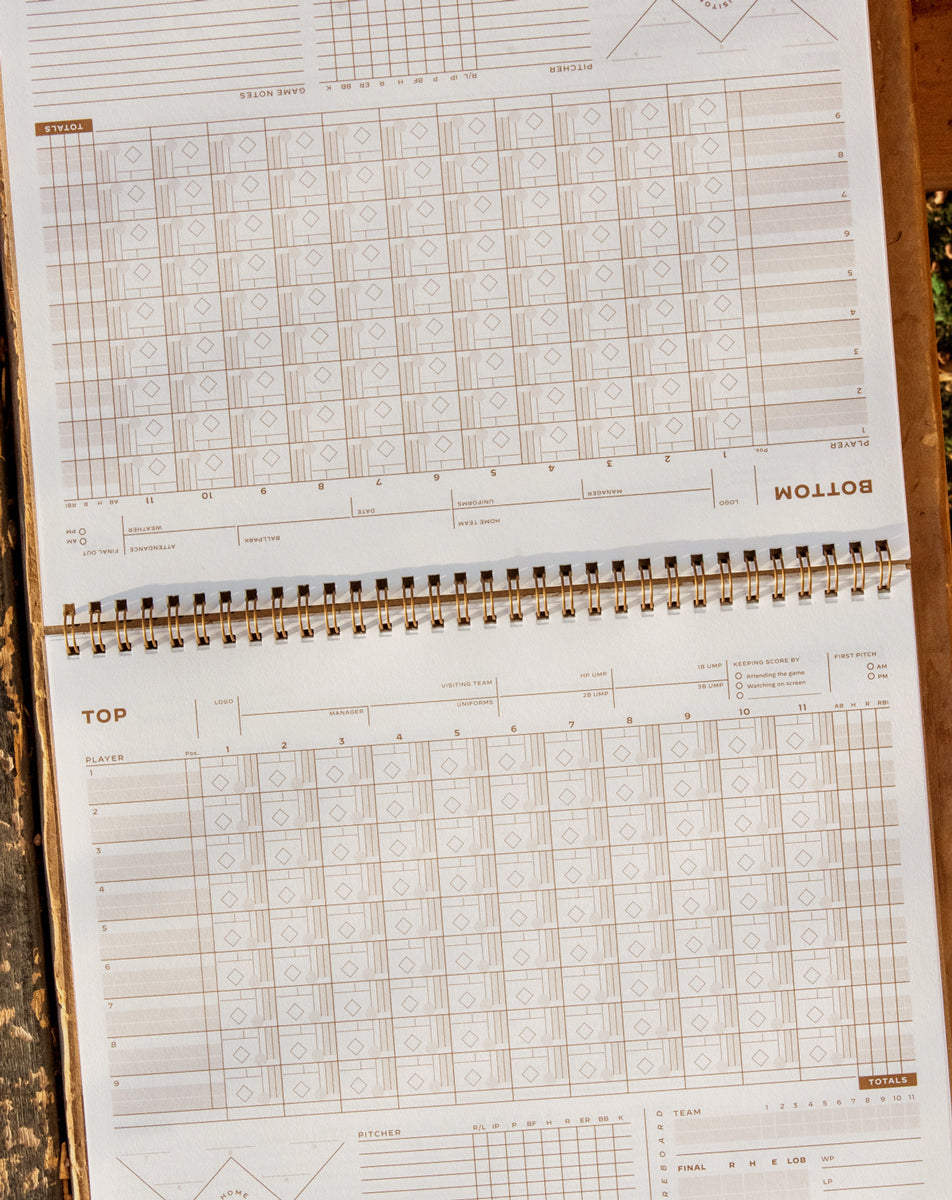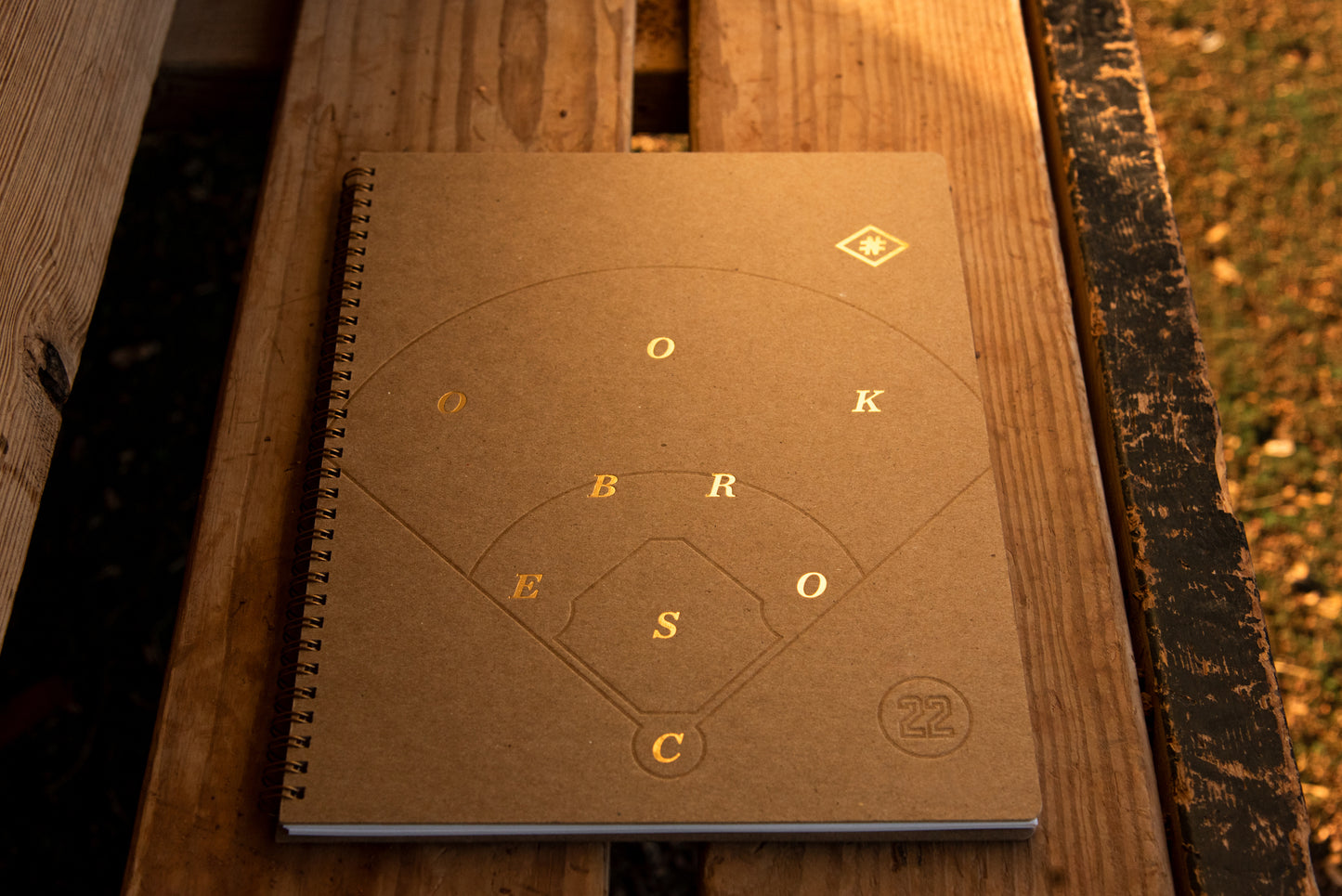 Our Leadoff Scorebook
The versatile #22 Scorebook holds up to everyday use at home or the ballpark and looks good doing it with a metallic foil cover design letterpressed on 50-point bookboard and coordinating double O-ring wire binding. 
It's available in 30-, 40-, or 50-game sizes, and each book is hand-assembled and inspired by our shared love for a pastime that many know but few understand.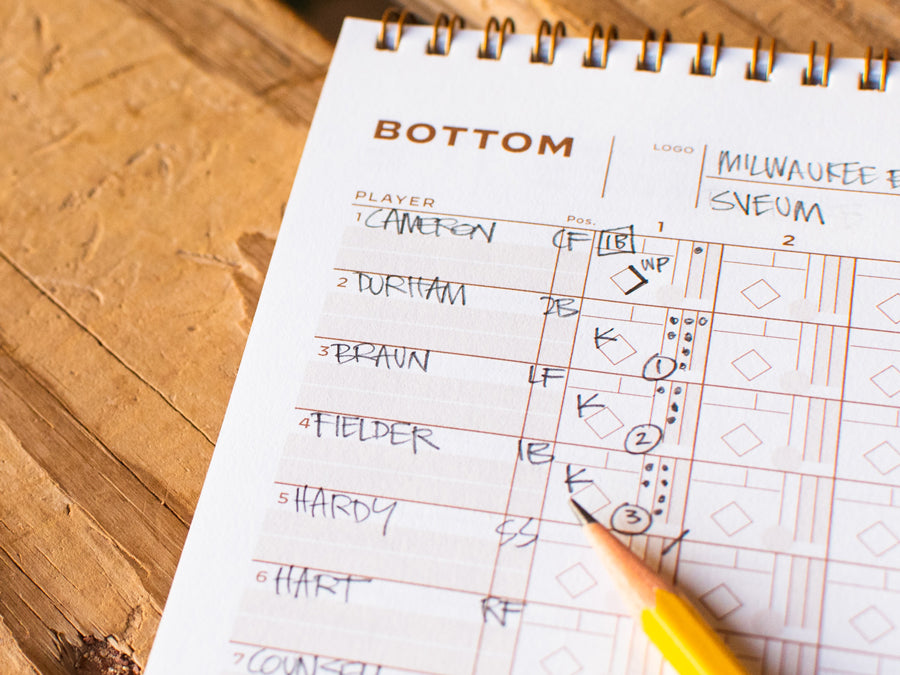 Score Your Way
Scorekeeping is personal, and our flexible scoresheet is intentionally designed to support detailed scoring without demanding it. Grids, columns, and shading are there for the pitch-trackers among us, but ultimately it's your scoring style that stands out—not the scoresheet itself.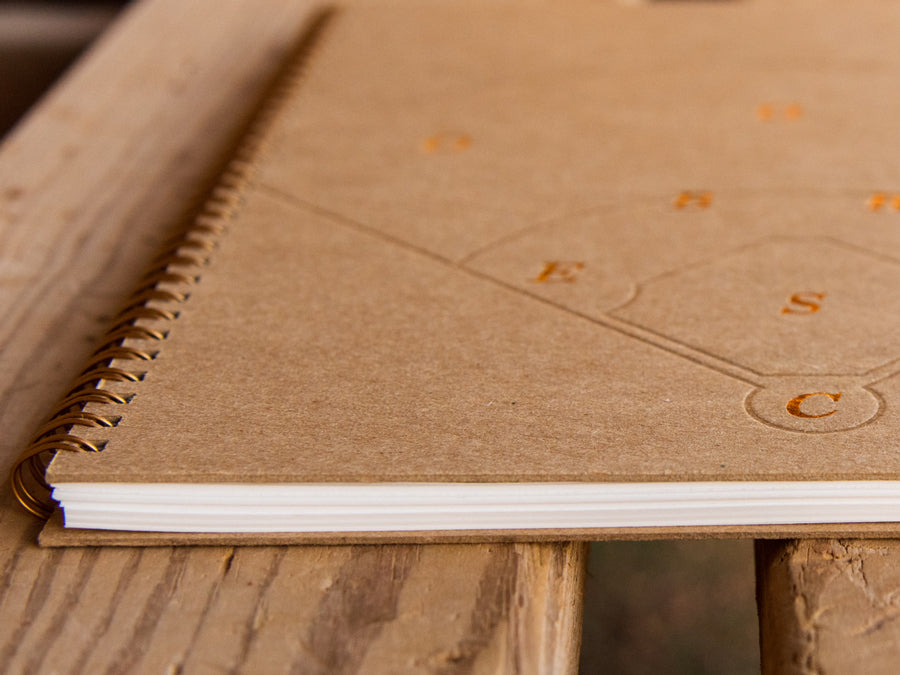 Carry It With Confidence
At home or at the ballpark, enjoy a stable scorekeeping surface that's supported by thick, durable covers. A smooth, double-ring metal binding means your book will always open and close cleanly, game after game.
#22 in Action
Scorecards are like batting stances. Each one is unique.
FAQ
What are the different shaded areas in the at-bat box used for?
What goes in the empty box at the bottom of the inning column?

It's flexible space where you can track what you'd like. Inning pitch counts, a typical R/H/LOB or R/H/LOB/E total, any other combination of inning stats, snacks you ate...it's your call.
Do I really have to draw the team's logo?!

Yes. OK not really, but if you decide to try, have fun with it!
What is the cover design supposed to mean?

There are nine positions on the field, and nine letters in the word "scorebook". This cover design was meant to be.
How durable is this book?

We use book board for the #22 Scorebook covers, which is what they make hardcover books out of. It's probably overkill...but we wanted to make sure they will hold up until you've filled it up!
Can I open the book flat to take a photo of a full game at once?

Yes, the book will open flat for a full-game spread. However, since we orient the pages to have the binding always be at the top of the scoresheet, when you're viewing a full-game spread one team's sheet will be upside-down. See this photo for an example.
What edge is the binding on while I'm scoring?

The #22 Scorebook will be in landscape orientation while you're scoring, and the binding will always be at the top edge. To switch between the visiting team and home team sheets, you'll flip the book left-to-right or right-to-left (not top-to-bottom).
Will ink bleed through the pages?

The scoresheet pages are thick 80# text weight paper. Your pens and highlighters won't bleed through, so no worries there.
Can I send this as a gift?

That's a great idea! We can ship to you to give, or put everything in order to ship directly to the gift recipient. Send us a note and let us know how we can help make the recipient feel deservedly special.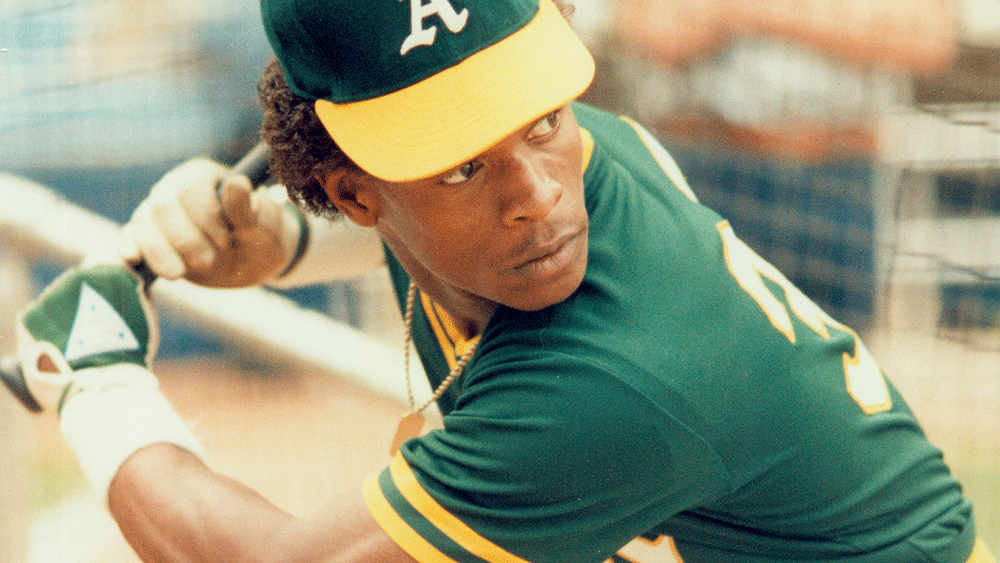 "Rickey was never motivated by stats. He was motivated by numbers."