Regular price
Sale price
$5.00 USD
Unit price
per
Sale
Re-stocking the week of Sep. 10
A five-pack of quality No. 2 pencils for the old-school (and perhaps more perfectionist) scorekeepers among us. Round barrel for comfort, black finish for style. Sold unsharpened.
Share this product
View full details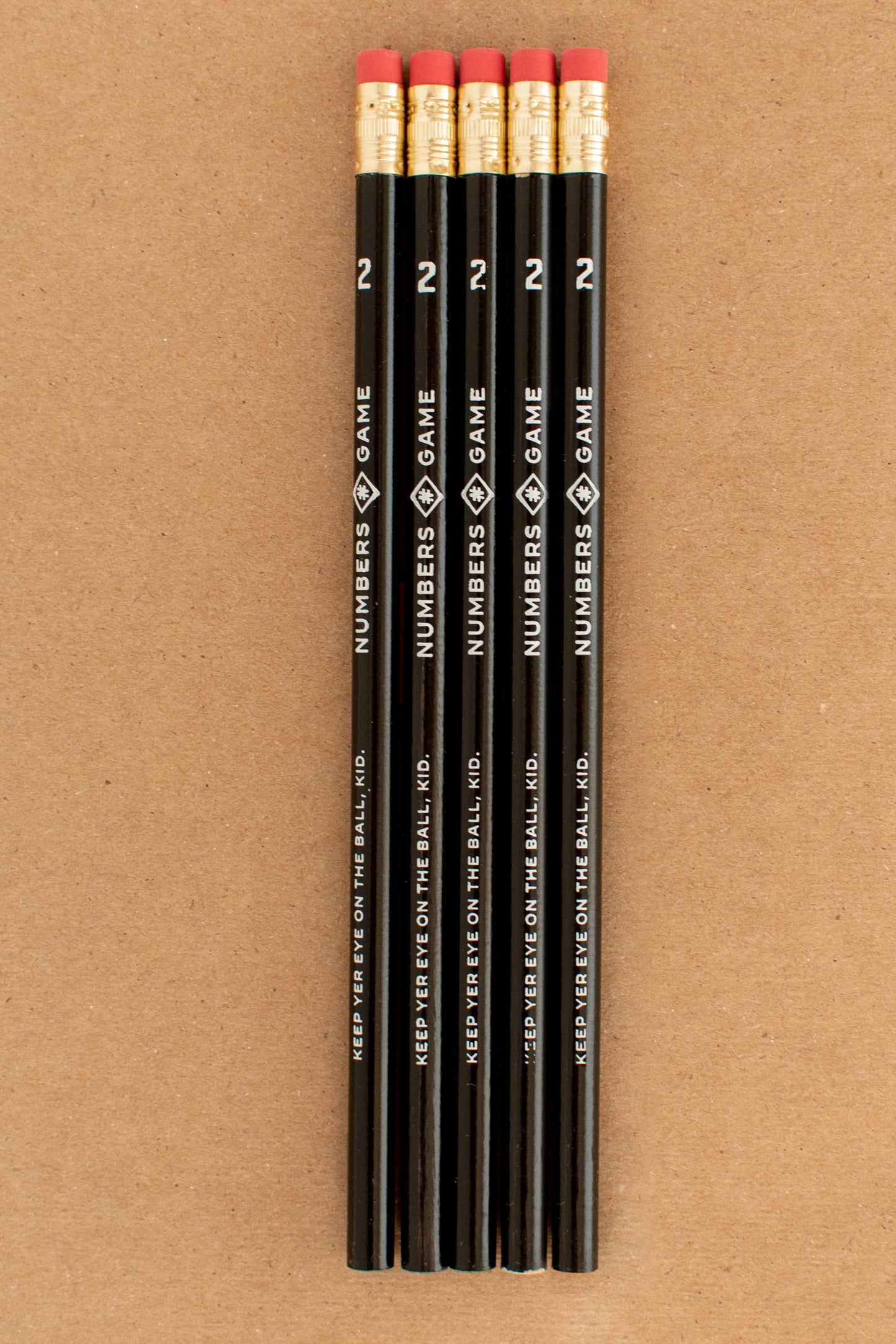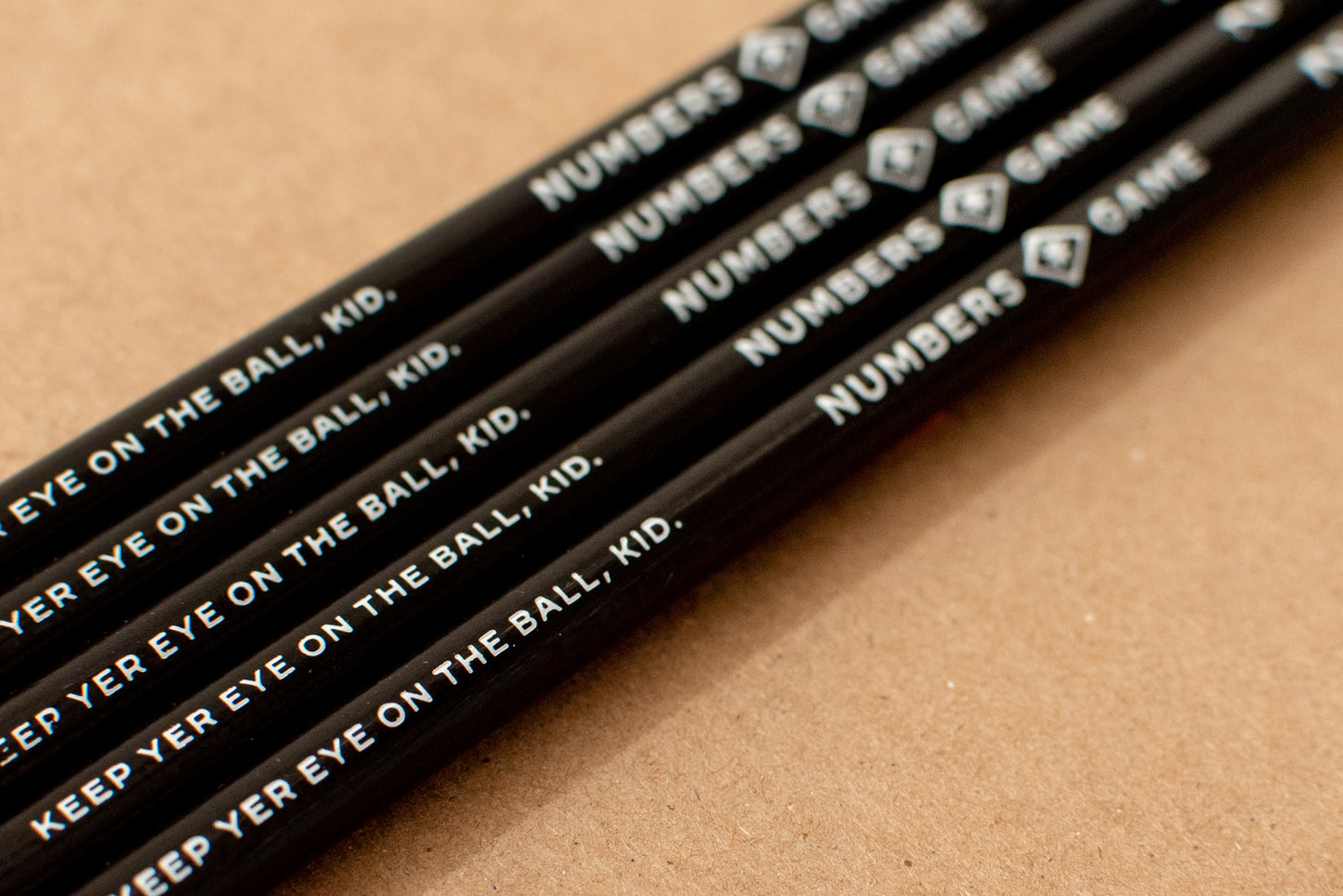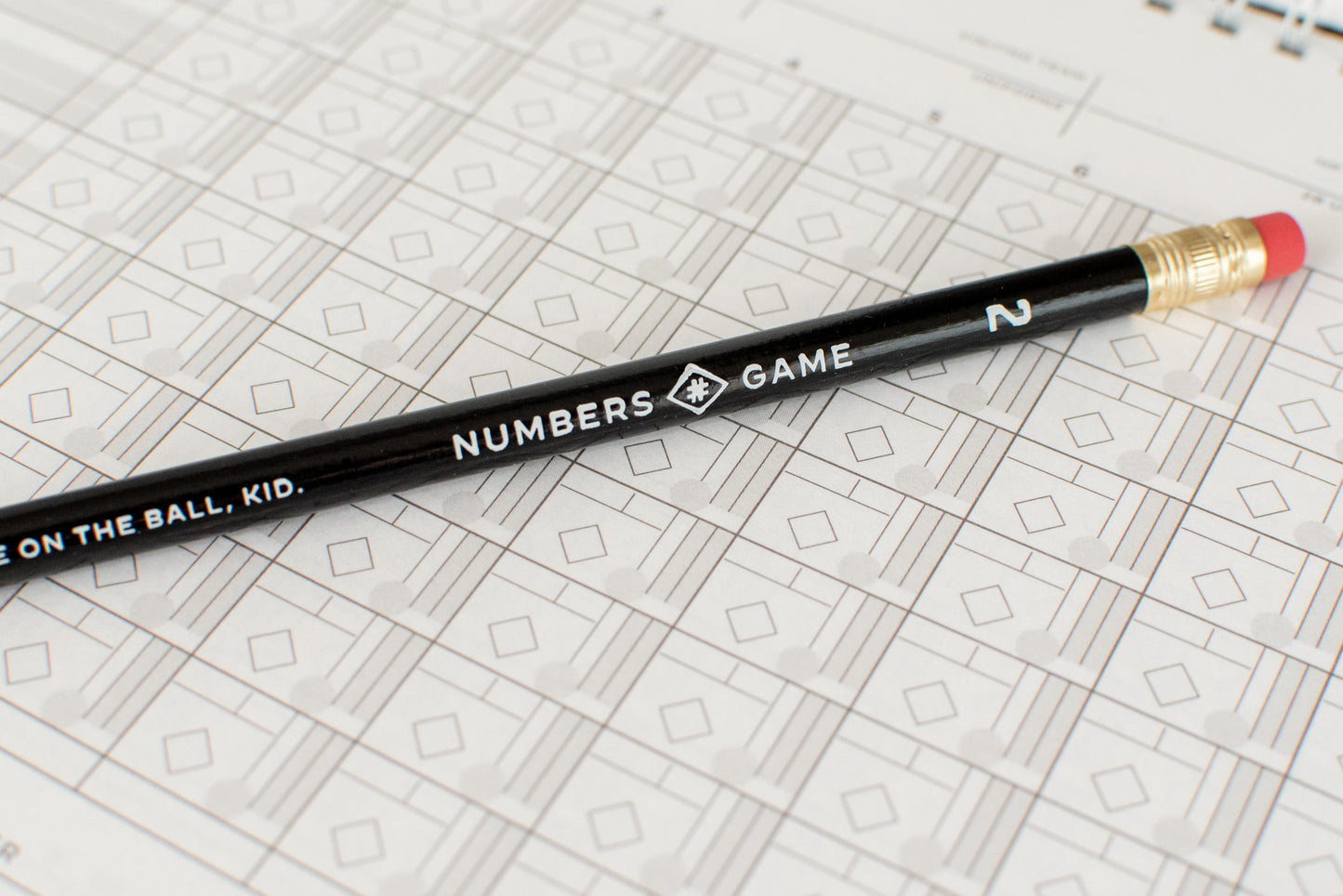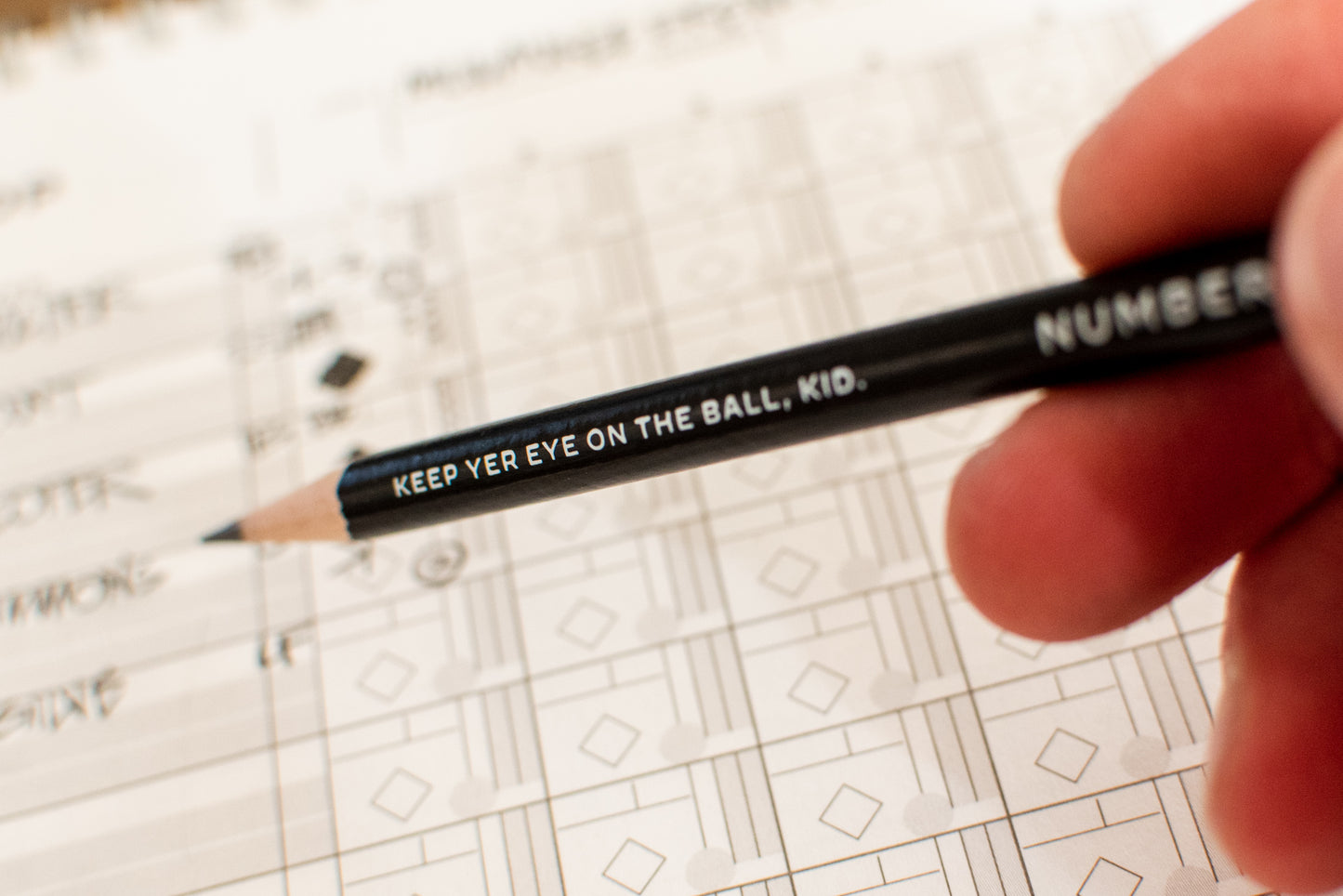 Error-Free Scoring
We get the pen vs. pencil debate: the Numbers Game workshop is often a house divided on the matter, too.
For pencil devotees, we provide quality, American-made pencils produced for Numbers Game exclusively by Musgrave Pencil Company in Shelbyville, Tennessee.
Sharpen, score, erase, score some more. And for Pete's sake: Keep yer eye on the ball, kid.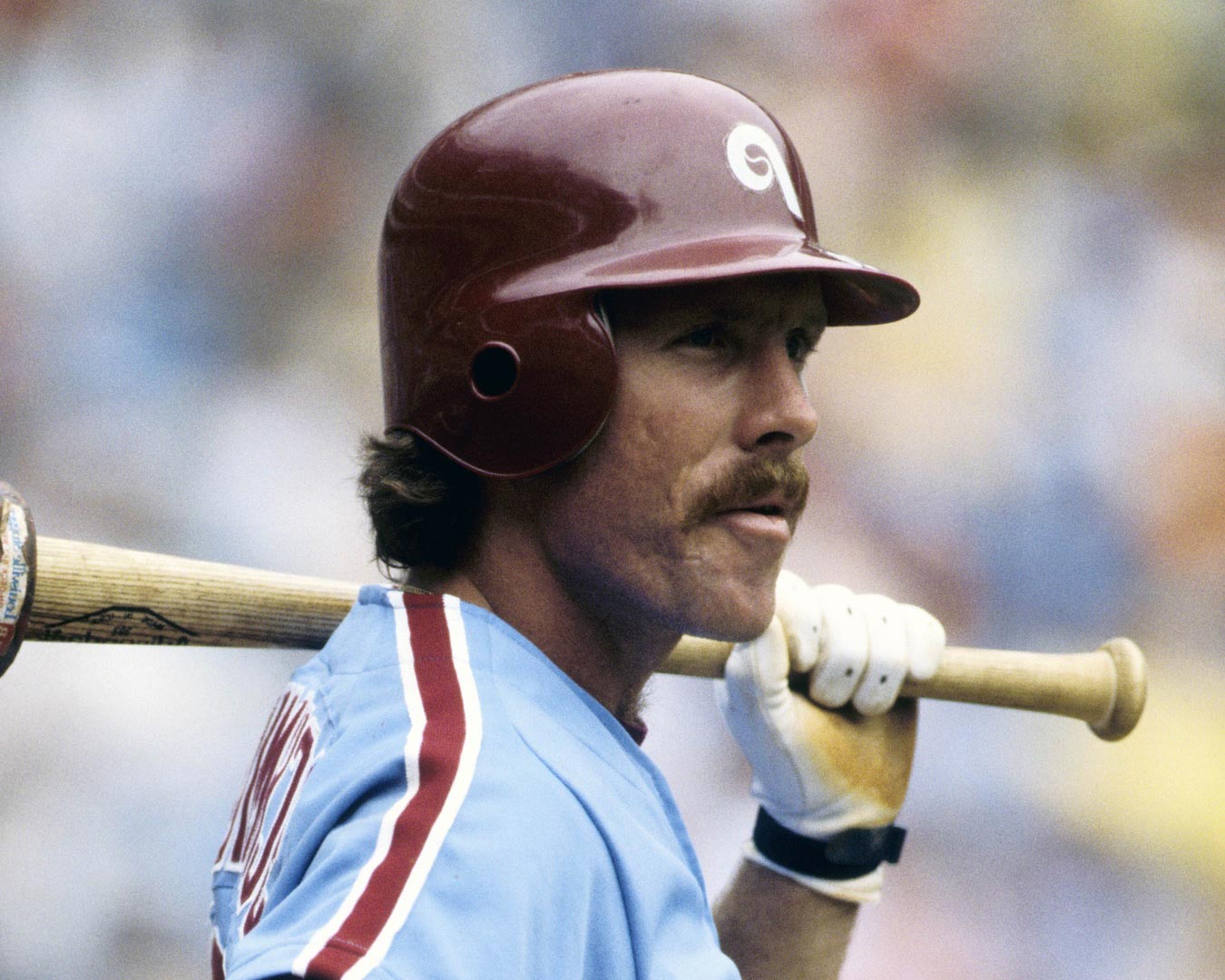 "I can't stand satisfaction. To me, greatness comes from that quest for perfection."